AirScape Residential Economizer

AirScape Residential Economizer
The AirScape residential economizer supplies the home's central air conditioner with outdoor air whenever doing so would be more efficient than conditioning recirculated indoor air, substantially reducing household cooling expenses.
The economizer's straightforward, packaged design makes installation a breeze. The unit, which fits between 24" on-center framing, is positioned over the home's central air return and "upstream" of the air handler and cooling coil. Wiring connections are made to an outdoor and indoor temperature sensor, and to the home's thermstat. The economizer can be used with any thermostat.
Compatible with all residential thermostats and condensing units.
Installs easily on 24" O/C framing; prewired with indoor and outdoor air temperature sensors, as well as a 10' power cord.
Design of unit includes repositionable flanges for round 18" duct connections, a relief damper, and a 18" × 24" × 2" MERV-8 filter.
For more information and pricing please us a call at 877-711-4822.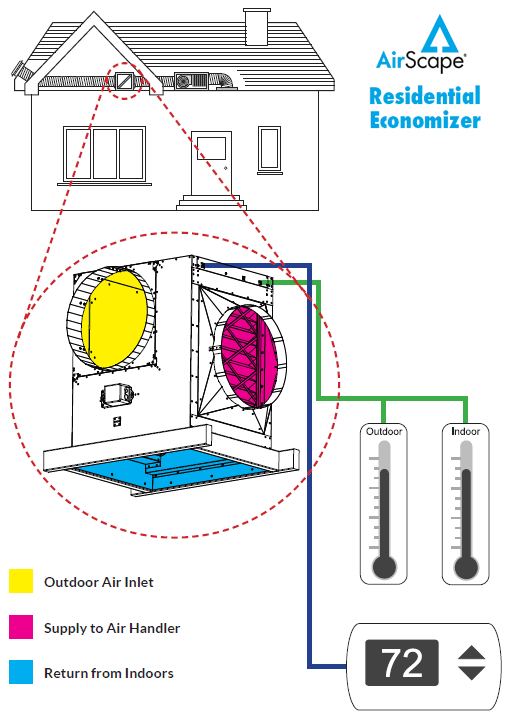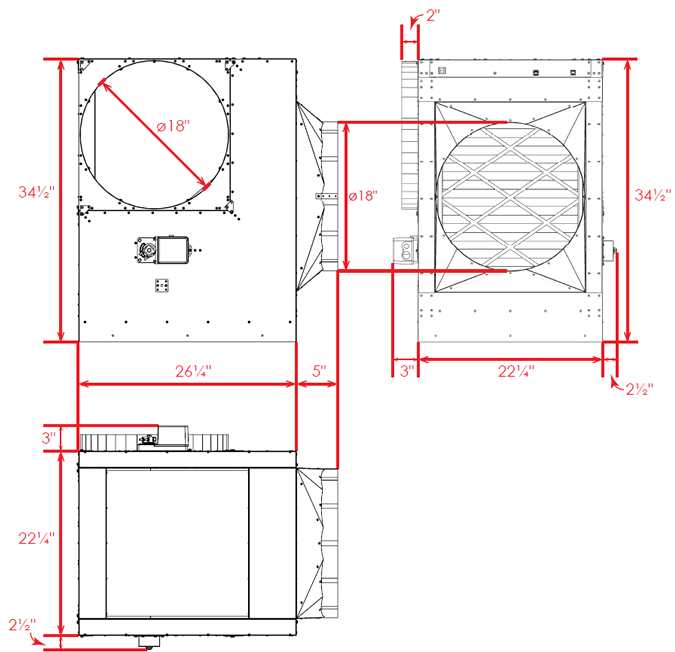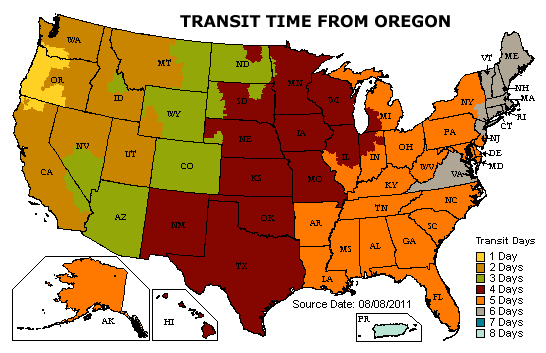 Do you have questions about the products on this page?

Click on the ? image on the left or this link to ask us your questions!
#1
Q: My 3000SF rancher has two returns. Will I need one for each return and operate in tandem? Can I install it in just one return?
A: If you install just one, you will only get half the effect because only half the air will be outside and the rest will be return air via the other return. Ideally you want each return to have an economizer.

Asked on 2021-04-30 by Upstate208
#2
Q: Do you have different size models?
A: Only the 1 size for now. Sorry.

Asked on 2020-09-10 by dayne
#3
Q: When you want to run 100% OSA do you shift to fan only so that the condenser isnt running?
A: You can certainly do that. Typically these are run independent of the thermostat setting. If the condenser runs the cool outside air will reduce the cooling load.

Asked on 2020-08-13 by Aaron
#4
Q: If the economizer opens whenever it is cooler outdoors than in, does that mean Humidity is not taken into consideration at all?Regarding the barometric relief damper to allow indoor air to escape into the attic, can this be ducted to a louver if locating this unit in a non-ventilated plenum space?
A: This is primarily meant as a west coast product. It is strictly temperature control and does not look at enthalpy. You could technically duct the relief but it is not advised as the pressure drop of the duct and the louver would lower hinder the barometric relief.

Asked on 2019-06-07 by Paul
Related Products
5527 CFM with ECM motor for incredible efficiency. 10 speed controller with 12 hour timer included. Powered Airlock insulated damper (R-49).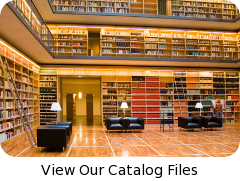 why buy from us?
We're engineers passionate about home ventilation and serious about customer service – so you can count on us for carefully-selected equipment and expert advice to ensure your project is a success from specification to installation.
Your call is answered by qualified people who will gladly discuss your project in detail, advise you professionally and never sell you inappropriate products.