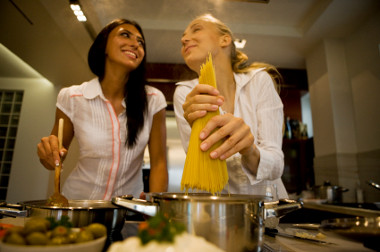 No Smoke, No Odors... and... No Noise.
How often do you cook up a storm and then have to work up the courage to turn on the noisy exhaust fan? Well, if that's your situation, you've come to the right place.
If you don't want to hear the roar of a (not so) cheap kitchen exhaust hood right over your head, what are the options?
Here is the basic idea. Take a high quality fan, mount it remotely from the hood, and make sure the fan noise does not get transferred back to the hood. There are a couple of trick involved in this process. Not all fans are created equal. Simply listing x-CFM on the side of the box does not prove that the fan will deliver when needed. When connected to ductwork, fitting, grease filters, and a roof cap, that fan has to work had to push and pull air. So listing x-CFM without the other parameter of static pressure is like only disclosing your "downhill" miles per gallon !
Kitchen Exhaust Products
No need to be frightened..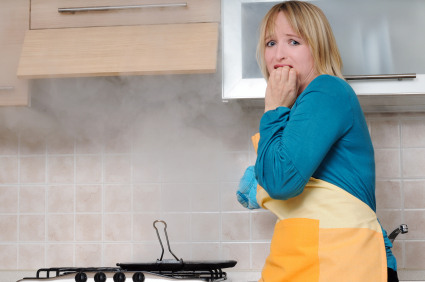 Our technical rep's can help you assemble an ultra quiet kitchen ventilation system. Or if you wish, we've chosen and assembled components into our AirScape Kitchen Ventilation Packages. We'll start by helping assessing your needs:
What type of cooking do you do ?
How large is your cooktop ?
Any solution we propose will be very quiet. If you would like to do a little more research before ordering take a look at these links:
How-To Design Quiet Kitchen Ventilation
On-line Kitchen Configurator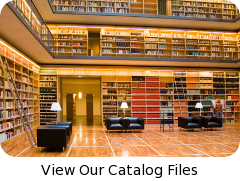 why buy from us?
We're engineers passionate about home ventilation and serious about customer service – so you can count on us for carefully-selected equipment and expert advice to ensure your project is a success from specification to installation.
Your call is answered by qualified people who will gladly discuss your project in detail, advise you professionally and never sell you inappropriate products.