HVACQuick CFB-HP Series HEPA Inline Filter Box

HVACQuick CFB-HP Series HEPA Inline Filter Box
A CFB-HP HEPA filter box from HVACQuick is a high-performance solution for HEPA in-line filtration. Constructed from 5052 H32 aluminum, the CFB-HP holds a HEPA filter as well as a MERV-11 pre-filter and is designed to fit 6" diameter duct. The lid attaches securely with latches, and opens easily for quick filter replacements. First set of HEPA and pre-filters are included. These are un-powered boxes so no fan is included.
In order to be HEPA certified, the air filters have to remove 99.97% of particles that are 0.3 microns in diameter or larger. That means the HEPA will capture up to 99.97% of particles larger than 0.3 microns – that's much smaller than a human hair, which is 100 microns.
Large orders are welcome, and may benefit from additional quantity discounts. Call us for more information or for resale opportunities.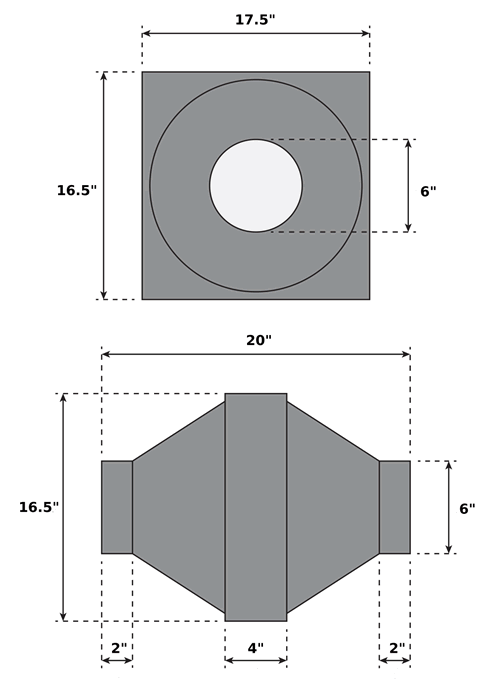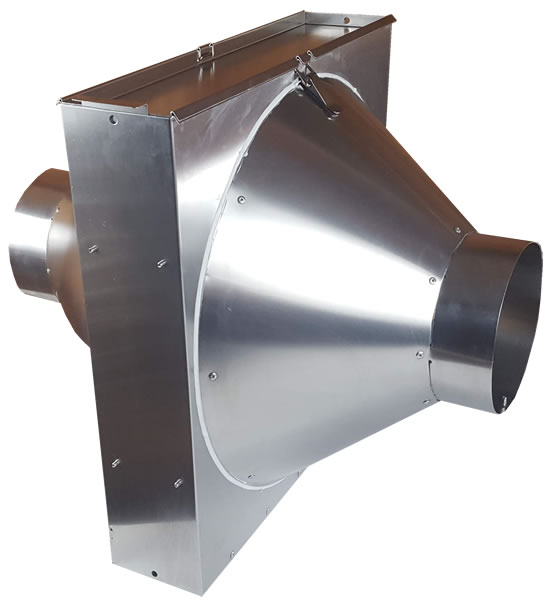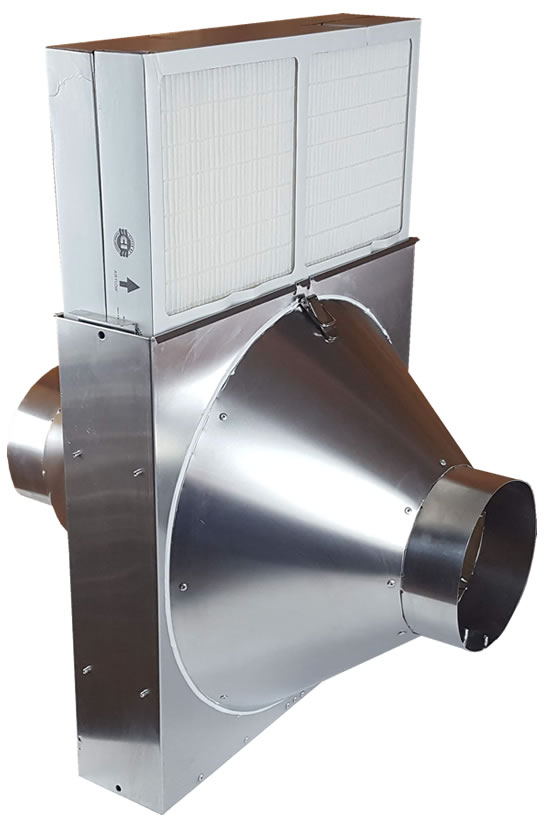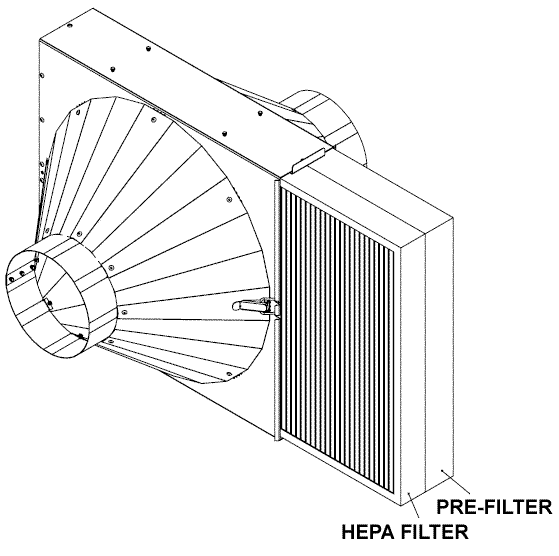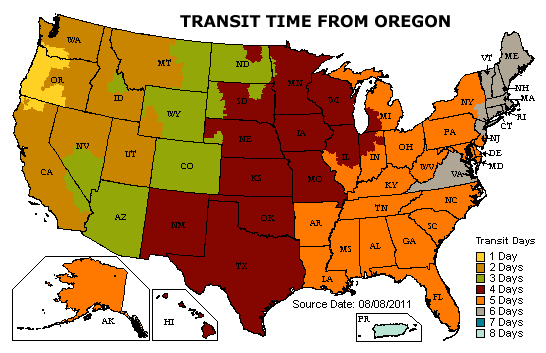 Do you have questions about the products on this page?

Click on the ? image on the left or this link to ask us your questions!
#1
Q: Are the filters washable or must they be replaced periodically? Is there a recommended replacement schedule?
A: Not washable. Schedule depends on the use and loading type. For typical household use, its 3 months for the pre-filter and 2-5 years for the HEPA.

Asked on 2019-11-09 by NM
#2
Q: Hello - is there any mounting brackets? If not, please advise on how these are supposed to be mounted to wall/ceiling. Thank you!
A: There are no wall/ceiling mounting brackets for this unit. Its typically hung from the duct and supported by field supplied straps or sitting on the ground.

Asked on 2019-09-02 by R
#3
Q: What are the overall dimensions of this unit.
A: It is 20 inches long, including the cones and the box portion is 16.5x17.5x4 inches. See the Specs tab for more info.

Asked on 2019-02-09 by D
#4
Q: Im interested to know if i could insert a higher merv rated filter, add a fan and use for biological protections.
A: We could special order MERV-13 filters to replace the MERV-11. However, the MERV-11 prefilter is only there to limit the loading of the HEPA filter which gives you the primary filtration. Call or email us if interested.

Asked on 2018-11-05 by mike
#5
Q: How much would this reduce the CFM of a Fantech HRV when installed on the fresh air inlet line? Looking at the Fantech FLEX100H or VHR 70R.
A: Depends on your system. Assuming you are running at the 0.4 inches system pressure drop that Fantech typically designs at, the FLEX 100 will loose around 8-10 CFM on the normal speed setting. The HEPA runs at under 0.1 inch pressure drop around 100 CFM.

Asked on 2018-10-30 by Stuart
#6
Q: Will using an 8 inch inline fan has ay adverse effects when being reduced down to a 6 inch pre filter box? The setup would be: 8 inch inline fan > reduced to 6 > filter box > 6 ducting > 6x4x4 wye to split into two separate rooms via 4 inch ducting into each. Does this check out? Thank you.
A: Depends on the fan. Something like a Fantech FG series will simply deliver less CFM due to the extra restriction but it will not be affected otherwise. We typically see 6 inch fans used with these to deliver max 300 CFM. Pressure drop across the HEPA above 300 CFM gets high.

Asked on 2018-10-25 by DM
#7
Q: Is it recommended to have the inline fan pushing air through the filter box or pulling it through? Thank you!
A: We typically see fans pulling air through the filter box so that filtered air enters the fan.

Asked on 2018-10-18 by R
#8
Q: What is the merv rating on the hepa filter itself? Not the prefilter which says its a merv 11.Thank you.
A: HEPA air filters are not MERV rated as they exceed the ASHRAE test protocol 52.2 used in determining the MERV ratings. All HEPA air filters must meet a minimum efficiency of 99.97% at 0.3 microns.

Asked on 2018-10-12 by Ross
#9
Q: What size is the HEPA filter and prefilter?
A: Both filters are nominal 16x16 inch size. The HEPA is slightly undercut from the nominal size.

Asked on 2018-07-26 by Ed
Related Products
HEPA filters are 99.97% efficient at capturing particles down to 0.3 microns. Combined with a pre-filter to capture larger particles.
Filter boxes for inline filtration. Models for 6, 8, 10 or 12 inch ducts. Aluminum construction. MERV-13 filter included. MERV-15 and carbon filters available.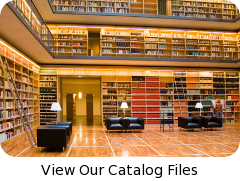 why buy from us?
We're engineers passionate about home ventilation and serious about customer service – so you can count on us for carefully-selected equipment and expert advice to ensure your project is a success from specification to installation.
Your call is answered by qualified people who will gladly discuss your project in detail, advise you professionally and never sell you inappropriate products.