Lifebreath MAX Series HRV Heat Recovery Ventilators

Lifebreath MAX Series HRV Heat Recovery Ventilators
The Lifebreath® HRV allows two streams of air to pass on either side of an aluminum heat exchange core. In the winter, the core transfers heat from stale outgoing air to fresh incoming air with virtually no loss of heat to the outside. During the summer, the HRV works in reverse to keep your home cool and fresh.
The included Lifestyle Digital Controllers feature 4 operating modes and 5 fan speeds to meet changing household needs. The built-in dehumidistat automatically reduces indoor humidity levels in the winter by activating the fan.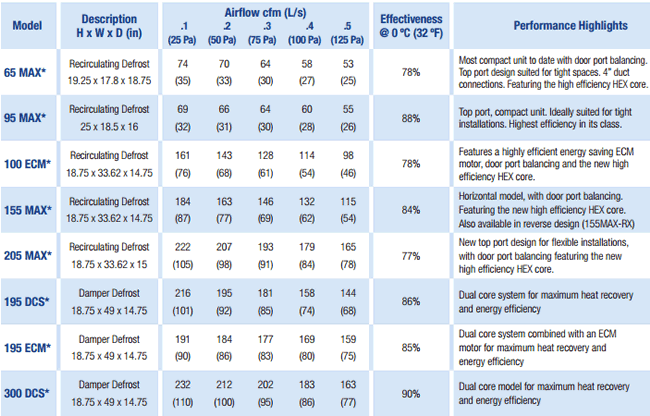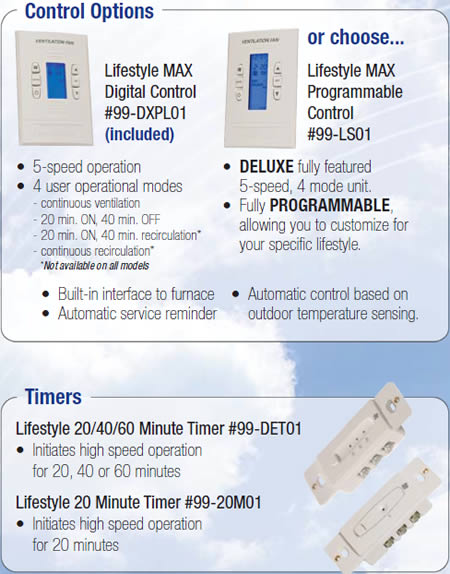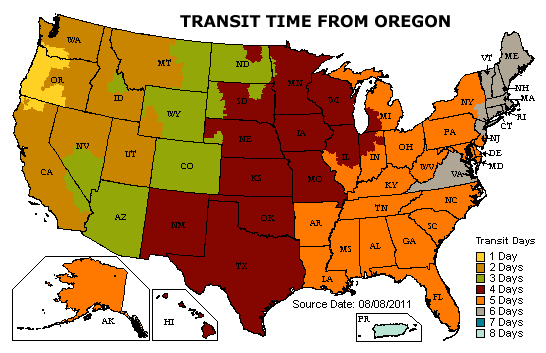 Do you have questions about the products on this page?

Click on the ? image on the left or this link to ask us your questions!
#1
Q: What are se units to consider for Arkansas. My home is 2500 sq ft and I have condensation issues mainly from January to March.
A: Assuming a minimum air exchange rage of 0.35 AC/hr, you need 131 cfm or more. 155 MAX or 205 MAX are a couple of options. We would lean towards the larger ones since the cost difference is small.

Asked on 2019-02-23 by TMA
#2
Q: Is the 99-DXPL02 compatible with the old controller 15 200 max unit
A: From mid 2009 and on, they should be compatible. We can provide 100% certainty only if we have the serial number to check date and production codes.

Asked on 2018-12-01 by Jason
#3
Q: I am installing two air handler units for a family member and they want to install Sam HRV unit for fresh air. This is a 3100 sq.ft. house with a 2 & 4 ton unit. Could I use one unit for whole house piped into both units? Or should I installed one unit per system?
A: Our suggestion would be 1 HRV per air handler for a number of reasons: balancing the HRV between the 2 different size air handlers, different run times for the air handlers, extra piping required when connecting to 2 units in different areas, etc.

Asked on 2018-09-25 by Neil
#4
Q: We have radiant heat (i.e. no forced air furnace) so we do not have supply and return duct work. How would we circulate air in our house?
A: You would have to install a dedicated ducting system for the HRV. See FULLY DEDICATED section in the installation manual: http://www.hvacquick.com/catalog_files/Lifebreath_MAX_Series_IOM.pdf

Asked on 2014-09-25 by Bindle
#5
Q: We have moisture problems on our windows in the winter time after a recent remodel. We have replaced our furnace and we wondering if the Lifebreath HRV will help with the condensation on the windows. We also heat with wood in a portion of the house.
A: HRVs are great at helping the house get fresh air to minimize condensation as well as helping to distribute the wood heat throughout the house.

Asked on 2013-09-06 by Kalispell, mt
#6
Q: I have 4 rooms side by side each at 112sq ft would the 95max supply enough air flow for this
A: That would be plenty. Your specific needs are 37cfm for that area.

Asked on 2013-06-02 by charles
#7
Q: What do the timers do since the unit already includes a controller?
A: Timers switch the unit into high speed mode for the selected 20/40/60 minutes. The 20M01 timer only has a 20 minute button.

Asked on 2013-04-16 by Ed
#8
Q: Can I use both the included 99-DXPL01 and the 99-LS01 controllers on the same unit?
A: No. Only 1 controller per MAX HRV. The standard included controller is great in our opinion.

Asked on 2013-04-16 by Sandy
Related Products
Lifebreath's new construction HRVs. Replace indoor stale air with an identical amount of fresh air and recover the heat from the exhaust. Choice of sizes and defrost modes.

Energy Recovery Ventilators (ERVs) for ventilating your home or workplace. Energy including heat and moisture is transferred between the air steams.

Intake and exhaust hoods ideal for HRV/ERV and in-line applications. Dual hole and single hole models.

Lifebreath EasyAir fully adjustable ventilation grilles and matching mounting adapters. White plastic.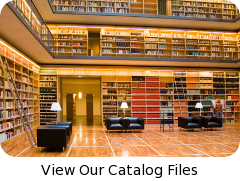 why buy from us?
We're engineers passionate about home ventilation and serious about customer service – so you can count on us for carefully-selected equipment and expert advice to ensure your project is a success from specification to installation.
Your call is answered by qualified people who will gladly discuss your project in detail, advise you professionally and never sell you inappropriate products.