AirScape SFB-V Series MERV-13 V-Bank Inline Filter Boxes

AirScape SFB-V Series MERV-13 V-Bank Inline Filter Boxes
The AirScape SFB-V v-bank filter boxes are a high-performance solution for any application requiring in-line filtration and a low pressure drop. The white painted aluminm casing and door/filter area gaseketing ensure an ultra low leakage design. The access lid attaches securely with latches, and opens easily for quick filter replacements. The first set of MERV-13 filters is included with every unit.
Large orders are welcome. Please call us for more information or for resale opportunities.
Features:
- Ultra low leakage design
- Gasketed door and filter contact area
- 'V' bank design has greater filter area
- Large filter area => lower pressure drop and large dust holding capacity
- White painted aluminum casing
*** INTRODUCTORY SALE PRICING ON SFB-V-10x10 & SFB-FAN COMBOS ***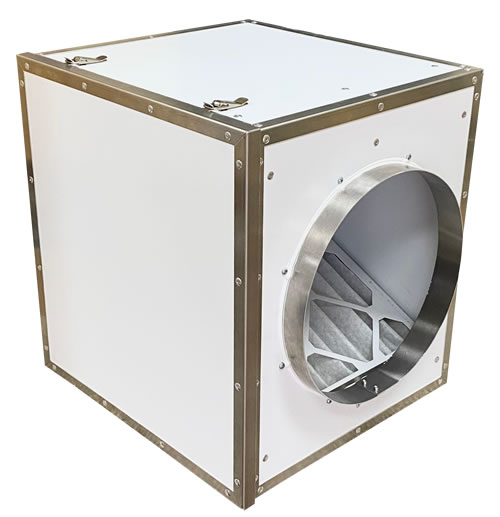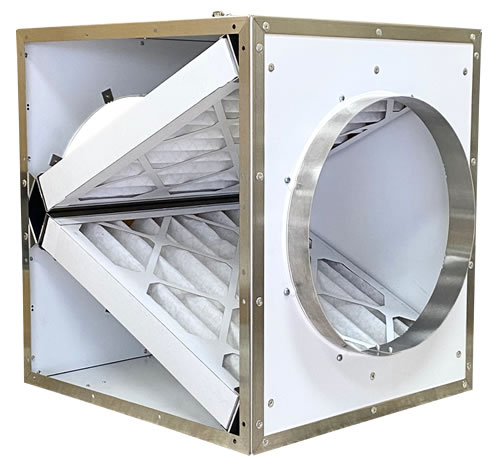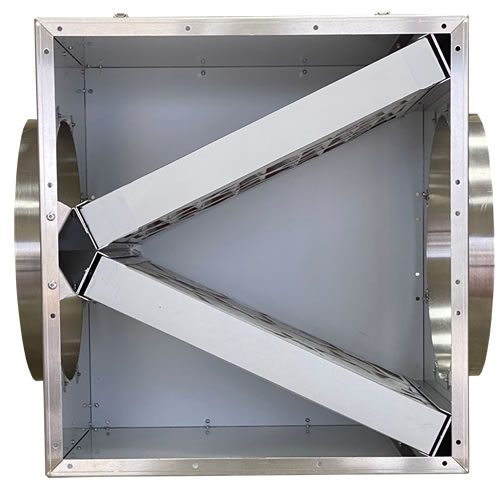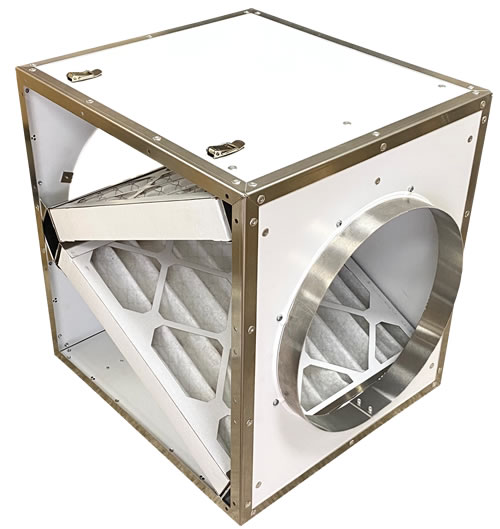 Links:
Filter Box Spec Sheet (PDF file)
Specifications: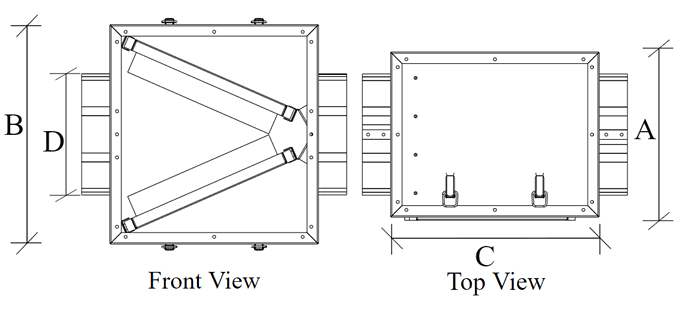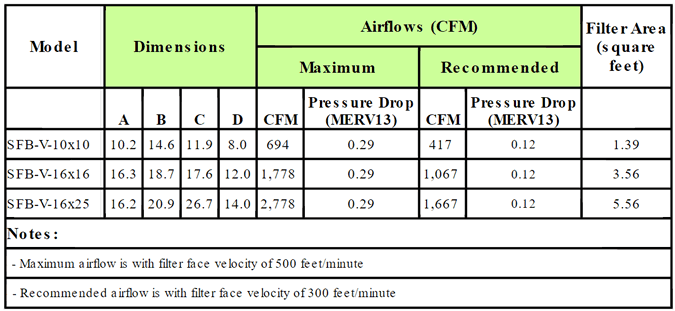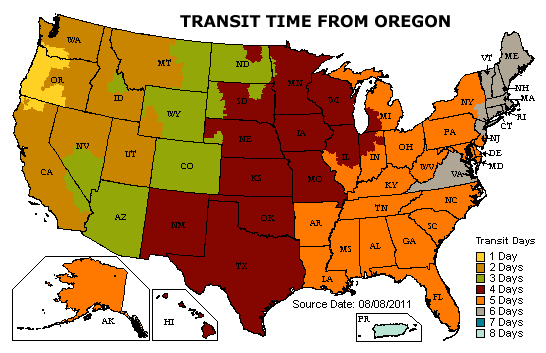 Related Products
Filter boxes for inline filtration. Models for 6, 8, 10 or 12 inch ducts. Aluminum construction. 4 inch MERV-13 filter included. MERV-15 (near HEPA) and carbon filters available.

HEPA filter box for inline filtration. Aluminum construction. H13 HEPA filter and a MERV-11 pre-filter included.
Filter boxes for inline filtration. Available in sizes to fit 5, 8, 10, 12 or 14-inch ducts. 22-gauge galvanized steel construction. MERV-6 polypropylene filter media.

Filter boxes for inline filtration. R5 insulated. Fits 6, 8, 10, 12, 14, 16, 18 or 20 inch ducts. Aluminum box construction. 2 inch MERV-13 filters included.

High quality, 300 cfm to 550 cfm, inline fans suitable for continuous operation.

High quality, 645 cfm to 900 cfm, inline fans suitable for continuous operation.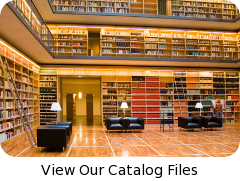 why buy from us?
We're engineers passionate about home ventilation and serious about customer service – so you can count on us for carefully-selected equipment and expert advice to ensure your project is a success from specification to installation.
Your call is answered by qualified people who will gladly discuss your project in detail, advise you professionally and never sell you inappropriate products.