InOvate Dryerbox Metal Dryer Vent Boxes

InOvate Dryerbox Metal Dryer Vent Boxes
The Dryerbox allows you to place the dryer flush to the wall without crushing the exhaust hose or restricting airflow. Install the Dryerbox for safer, roomier and more efficient homes. 5 models for up/down venting as well as 2x4 and 2x6 walls. Model 480 is universal and can vent up or down as required.
Benefits:
• Locate the dryer right up against the wall
• Flex is protected from getting crushed
• Lint build-up is minimized
• Efficiency is increased…clothes dry faster
• Reduces the fire hazard
• Reduces mold potential in the wall
• No trim-ring piece is needed
• Surface is paintable, no masking needed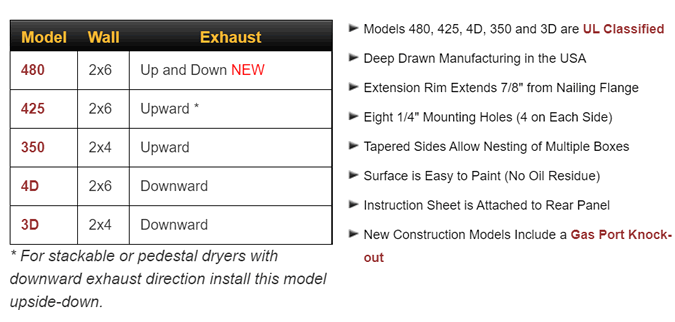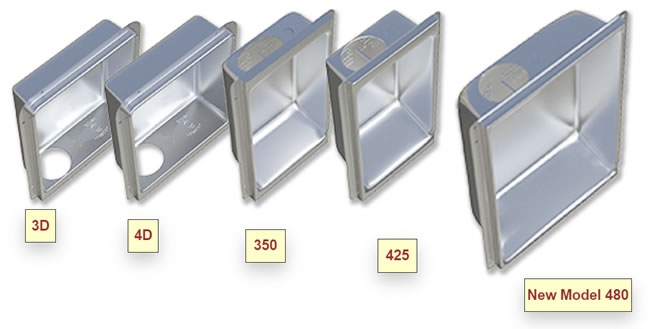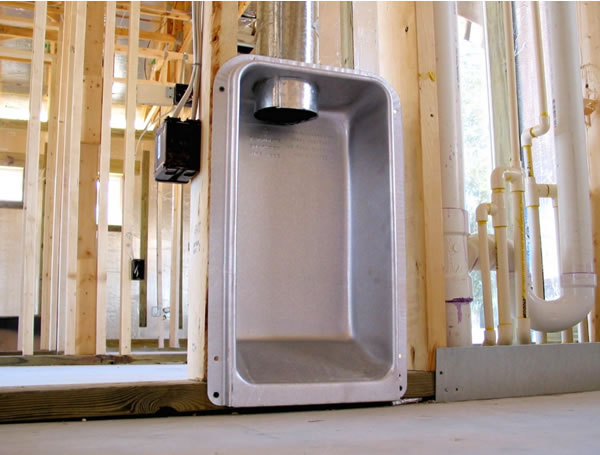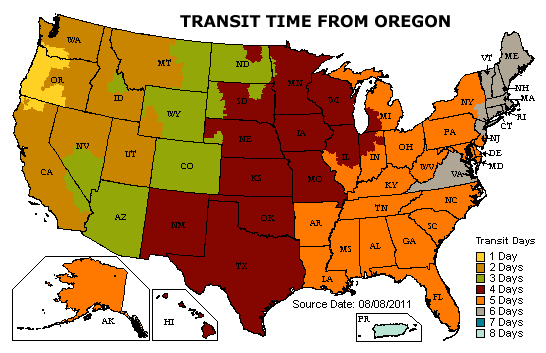 Related Products
Dryer duct elbows. Smooth 45 and 90 degree bends. Eliminate the duct run penalty required for other elbows.

DryerFlex 4 inch flexible dryer transition duct. Used to connect the dryer to the exhaust duct.

DryerJack roof cap for ultra efficient dryer venting. 3 powder coated colors plus mill finish.

High performance dryer wall vent. Steel construction. For 4 inch ducts. Available in 4 colors.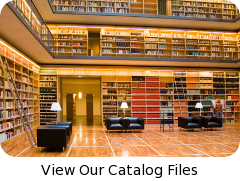 why buy from us?
We're engineers passionate about home ventilation and serious about customer service – so you can count on us for carefully-selected equipment and expert advice to ensure your project is a success from specification to installation.
Your call is answered by qualified people who will gladly discuss your project in detail, advise you professionally and never sell you inappropriate products.