Fantech Component Kitchen Ventilation Kits

Fantech Component Kitchen Ventilation Kits
The Fantech 3-part exhaust system includes a powerful exhaust fan that mounts away from the living area, an inline silencer to minimize noise and a hood liner that fits beautifully in your custom hood design. With these Kitchen Exhaust Kits we bring you the fan, silencer and accessory portions in one pre-engineered package so you can select a range hood liner or a range hood of your choice to match (sold separately). Note the roofcap is not made by Fantech.
The resulting system will eliminate smoke, heat, grease and odors quietly and efficiently, keeping the air quality and noise level in your kitchen as inviting as the decor.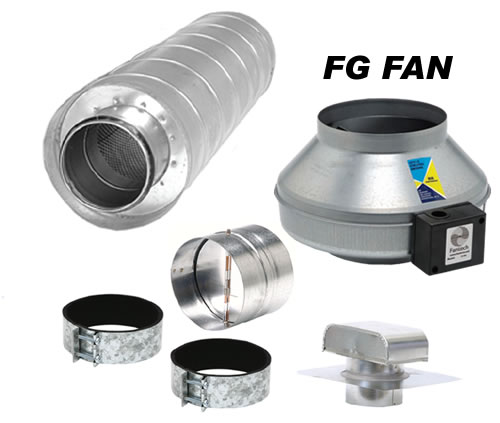 ---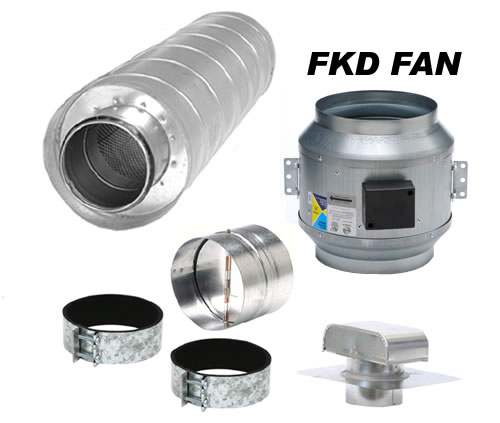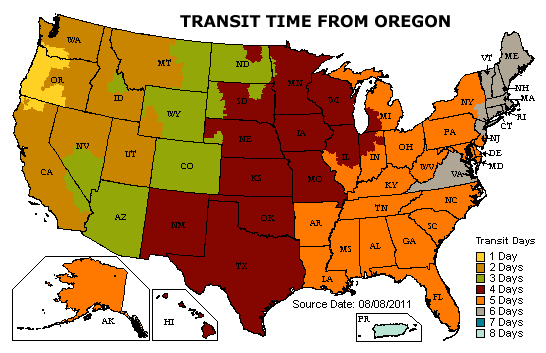 Do you have questions about the products on this page?

Click on the ? image on the left or this link to ask us your questions!
#1
Q: I have no attic above the stove as I have a manufactured home. The current vent runs through a cabinet above the stove. Is it possible to mount the fan motor on the roof?
A: You can use a roof mounted fan such as the Fantech RE series (note there are different fans for different roof types): https://www.hvacquick.com/products/residential/Kitchen-Exhaust/Kitchen-Exhaust-Fans/Fantech-RE-fans

Asked on 2018-12-09 by J.C.
#2
Q: What is the difference between the FKD and FG fans?
A: Size and CFM (airflow). The FKD are much more powerful.

Asked on 2018-01-10 by Robert
#3
Q: Could the VALUEPKG-K6A fan kit be used on a microwave/hood combination if the hood fan/motor was removed or disabled? Trying to use a microwave/hood but cant stand how loud the fans are.
A: Yes. Controls for the fan are typically the issue. You can certainly use a remote switch/speed controller for the fan but if you want to switch the fan using the microwave controls it gets a little more tricky. You might want to give us a call at 877-711-4822 if you want to go over the options.

Asked on 2017-02-01 by Jeff
#4
Q: What is the max. height between the top of the 36 range top and the exhaust grill do you recommend for the 800+ cfm inline exhaust fan?
A: Depends if it is on a wall or peninsula. The wall acts like a plenum so one could get far higher than a peninsula mount. Six feet above is not out of the question.

Asked on 2014-04-16 by ron
Related Products
Stainless steel fascia construction hood liners. Prewired for remote mounted fan. Include dimmable halogen lights and baffles. Fan not included.

Galvanized sheet metal housing. Direct drive external rotor motorized impeller assembly. Mixed flow (diagonal) wheel. Installs in any orientation.

Airtight galvanized sheet metal housing (unpainted). Direct drive external rotor motorized impeller assembly. True airfoil backward curved wheel. Installs in any orientation.

Typically used for kitchen exhaust systems. When attached to an inline or remote fan, the LD silencer dramatically reduces the sound traveling through the duct.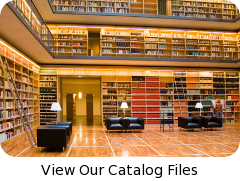 why buy from us?
We're engineers passionate about home ventilation and serious about customer service – so you can count on us for carefully-selected equipment and expert advice to ensure your project is a success from specification to installation.
Your call is answered by qualified people who will gladly discuss your project in detail, advise you professionally and never sell you inappropriate products.