ACT D'MAND KONTROLS C1 Series Hot Water Recirculation Pumps

ACT D'MAND KONTROLS C1 Series Hot Water Recirculation Pumps
ACT Inc. pumps deliver hot water on demand, reduce water waste, and conserve energy. The D'MAND Kontrols® Recirculating Hot Water Pumps send cold water in the plumbing line back to the hot water heater, via the cold water or dedicated return line, while simultaneously bringing hot water to all fixtures on that plumbing line, in a matter of seconds. Unlike other hot water recirculation pumps, the D'MAND Kontrols® System does not allow hot water into the cold water line, and delivers hot water to the furthest fixtures on-demand, rather than on a timer based system.
The C1-100 includes an electronic circuit board, thermosensor mounted in composite volute, 3/4" CPVC threaded connections, and internal check valve. 5 year warranty on pumps, 1 year on controls.
C1-100: Recommended for use with dedicated return lines in buildings up to 2,500 sq. ft. with tank water heaters, or pipe runs up to 60 lineal ft. with tankless water heaters.
C1-100-PFS: Recommended for use with standard plumbing (retrofit) in buildings up to 2,500 sq. ft. with tank water heaters, or pipe runs up to 60 lineal ft. with tankless water heaters.
Additional pump controls, including Bluetooth wireless controls, can be found on the ACT Accessories page.
ACT pump video (click for youtube.com video):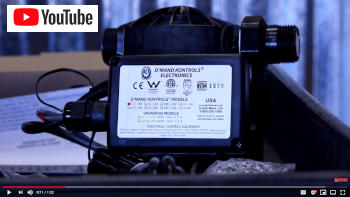 How the ACT system works: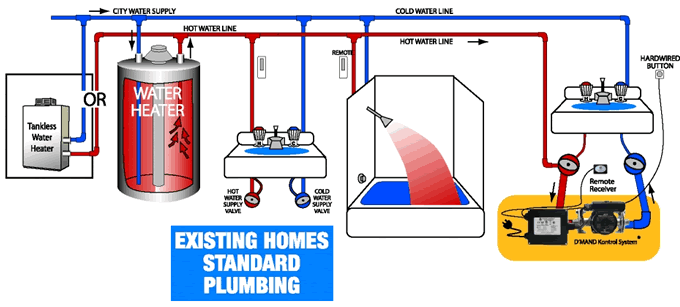 At the push of a button, the ACT, Inc. Hot Water D'MAND Kontrol Systems® circulate the ambient temperature water in the hot water lines (water that is normally lost down the drain) back to the water heater. This occurs up to 80% faster than just letting the water run down the drain—the usual scenario. Depending on the plumbing layout, the route and time can vary. The D'MAND Kontrol Systems® move the water rapidly, so that the hot water arrives at the fixtures before the heat is lost through the pipe.
As the ambient temperature water in the cold water line travels towards the water heater, the D'MAND Kontrol Systems® fill the hot water line with hot water. When the hot water reaches the D'MAND Kontrol Systems®, a thermal sensor (thermister) senses a temperature rise and quickly shuts the pump off. The sophisticated electronic circuitry that does this is attached to the high-performance pump housing.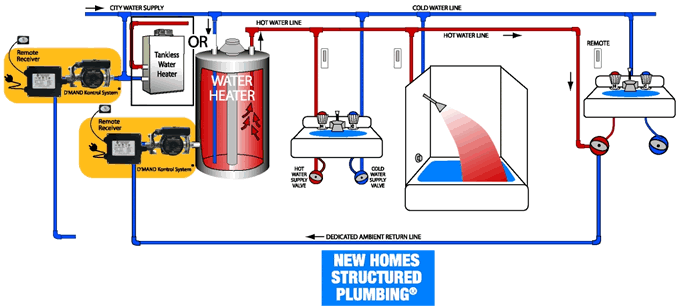 This results in getting hot water to the fixtures three to four times faster (on average), greater convenience in not having to wait, a savings in water and energy, and a reduction in sewage costs! As a by-product of these savings, a cumulative result is the improvement of air quality.
The D'MAND Kontrol Systems® can utilize the cold water line as a return line or it can use a dedicated return line. By using the existing cold water line, it is easy to retrofit existing homes or businesses. Special plumbing is not needed, and since the System will not allow for hot water to cross over to the cold water line, all the cold water fixtures still have cold water.
Catalog and specification files:
ACT D'MAND KONTROL System Information (PDF file)
C1-100 Pump Product Catalog (PDF file)
C1-100 Pump Installation Manual (PDF file)
WRT-KIT Accessory Specs (PDF file)
HWB-CH-S Accessory Specs (PDF file)
ACT Pump Standard (non-Bluetooth) Accessory Catalog (PDF file)
Accessory images: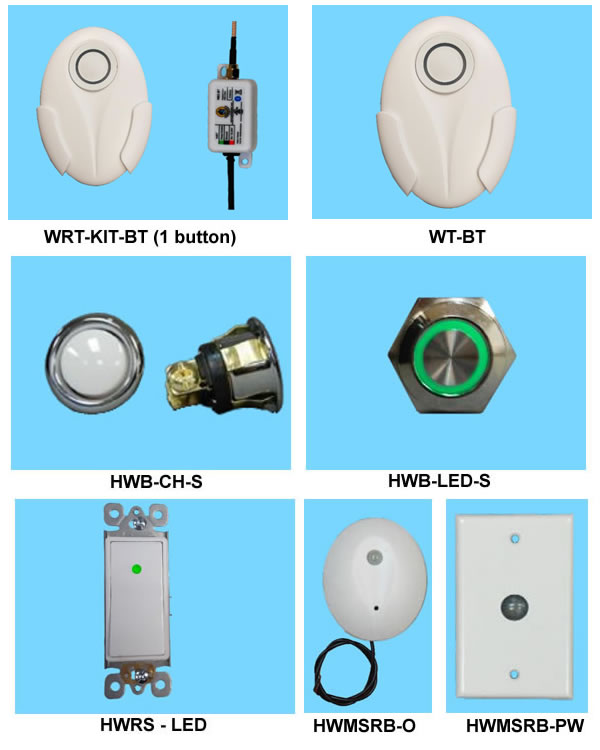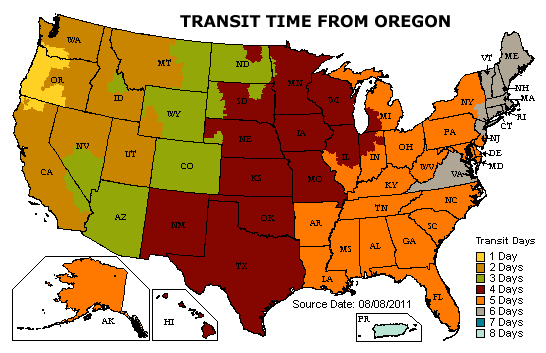 Do you have questions about the products on this page?

Click on the ? image on the left or this link to ask us your questions!
#1
Q: Can I install a mix of both Hardwired and Wireless switches?
A: Yes. The only thing that will prevent use of wireless switches is adding motion sensors.

Asked on 2019-11-13 by Roger
#2
Q: How do you wire the buttons to each bath, kitchen ?
A: Depends on which button. For the standard buttons: Cat5, bell wire, thermostat wire or any gauge of wire between 24 ga and 18 ga are recommended. WIRING is done in parallel or home run from each button back to the pump. (NOT IN SERIES!)

Asked on 2018-05-23 by Ray
#3
Q: Can this be plugged into an outlet that has a GFI ?
A: Yes.

Asked on 2017-06-20 by TH
#4
Q: What are pump dimensions? Distance from threaded connection to other? Are threaded connections male or female? What is space needed in existing piping to install pump?
A: Connectors are male (3/4 inch Composite MIP). Dimensions are in the Product Catalog sheet under the Links tab: http://www.hvacquick.com/catalog_files/Metlund_C1_100_Catalog.pdf Feel free to call us at 877-711-4822 with any additional questions.

Asked on 2017-01-17 by Ted
#5
Q: What is the electrical supply requirement. I assume 120v, but what is the operating amperage and max amp draw?) Is a dedicated circuit required?
A: No dedicated circuit required. The C1 is 87 watts so less than 1 amp. 120 VAC. Thanks.

Asked on 2015-02-21 by Bluewatersailor
#6
Q: I have the S3-100 models and I like to put more buttons in different area of the house, what do I need to do?
A: If you want standard buttons, any listed on the ACT DMand page will work, or you can use the wireless setup for a convenient installation.

Asked on 2014-10-15 by Qing Z
#7
Q: when you push the button how long does the pump run? Need the pump to run for the whole dishwasher cycle. Have tankless hot water heater with water lines under concrete slab floor.
A: The pump runs until hot water is sensed at the pump, then shuts off and is locked out for 3 minutes.

Asked on 2014-08-22 by waterboy
#8
Q: Does this pump run even when the button is not pushed ? I do not want the pump running in the middle of the day when no one is home.
A: The pump only runs when button is pressed and then goes into a lockout for 3 minutes.

Asked on 2014-05-02 by Rian
#9
Q: Can you use this pump if you have a well?
A: Yes, it draws from the hot water heater which should provide a reservoir to pull from.

Asked on 2014-04-30 by Amy, Connecticut
#10
Q: On the how it works page there is a button called hardware and another one called remote will I need a button for each sink ect. are the sold separately, how are they wired
A: The hard wired buttons all go back to the pump to provide signal, if many are needed and the walls are closed making it difficult to run wires, the Wireless Remote option is a good one to easily have buttons in multiple places.

Asked on 2014-02-19 by wayne
#11
Q: How long is the power cord on the C1-100 model?
A: The cord is 6 feet.

Asked on 2014-01-26 by Terence M
#12
Q: Previous Metlund demand systems required an addition valve component to prevent hot water siphoning into the cold line on retrofit systems. Does this model work on retrofit systems which use the cold water line as the return line? If so, how does it prevent hot water siphoning into the cold line when the cold water lines pressure drops during cold water use?
A: This will work in a retrofit situation and has the same anti-siphon check valve that was in the last iterations of the S series pumps.

Asked on 2013-12-26 by Keith B
#13
Q: Does the pump have a built in circuit breaker?
A: Per the factory there is no circuit protection on board the unit.

Asked on 2013-12-21 by Ron
#14
Q: Regarding the recirculation pump using the cold water side as the return..As this side is pressurized by the city input how does your system overcome this pressure. I realize that as water is drawn from the hot water tank the cold water side replenishes the lost volume. Does this system over power the city input ?
A: No need to overpower city pressure as there is a void in the system when water is pulled down the hot line, so the water coming back down the cold goes into the heater.

Asked on 2013-12-07 by Jack
#15
Q: The C1 appears to be using a different type of pump that the previous STS-70 model. What brand of pump is it? Is it made of composites? The prior model uses the tried and true Taco pump so I wonder about long term longevity.
A: The housing is indeed thermoplastic and they have switched to a Grundfos based pump.

Asked on 2013-11-17 by SD_Dan
#16
Q: Are there any video instructions on how to install the C-100 pump?
A: As they are fairly new, not yet...they do install very similarly to the S-70, so that video should give a good representation of what will need to be done.

Asked on 2013-10-26 by Sandy
#17
Q: Can this pump be used without a dedicated return? What is the capacity of pump? I dont see any difference between a dedicated are cool water return under sink as far as the pump itself.
A: This pump can be used on either type of system..The C1-100 is for inline use on a dedicated return, and the C1-100-PF has the necessary fittings to be used under the sink in a retro-fit application. This pump can do up to 18 GPM.

Asked on 2013-09-18 by Jess K
#18
Q: I the Kontrols C-1 series pump a replacement for the STS-70 series pumps?
A: It is indeed, all controls are still valid to use with the new one.

Asked on 2013-08-01 by Don - GB,CA
#19
Q: What is the difference between the C3-100 and the C1-100 pumps?
A: The C3 is a 3 speed pump and the C1 is single speed. Other than speeds the pump performance is the same. ACT makes the C1-100 for the residential market.

Asked on 2013-07-22 by Lucy K.
#20
Q: Can I use this pump with a tankless water heater?
A: Yes, it is specifically allowed in that capacity. This model is for runs 60 feet or less to the farthest plumbing point from the heater.

Asked on 2013-07-22 by Ed
Related Products
Buttons, wireless controls and motion sensors for ACT D'MAND instant hot water pumps pumps. Standard and Bluetooth versions.

For use in homes up to 4,000 sq. ft. with tank water heaters, or pipe runs up to 120 lineal ft. with tankless water heaters (60 feet for PFS kit unit).

For use in buildings up to 4,000 sq. ft. with tank water heaters, or pipe runs up to 200 lineal ft. with tankless water heaters (100 feet for PFS kit unit).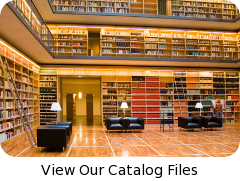 why buy from us?
We're engineers passionate about home ventilation and serious about customer service – so you can count on us for carefully-selected equipment and expert advice to ensure your project is a success from specification to installation.
Your call is answered by qualified people who will gladly discuss your project in detail, advise you professionally and never sell you inappropriate products.