Fantech Serenity Bath Fan System

Fantech Serenity Bath Fan System
The Serenity™ Bath Fan System is a stunning display of engineering and elegance. It is a quiet, energy efficient bathroom exhaust system that takes ventilation to the next level with its built in demand based control features and continuous local or whole building ventilation operating modes.
Application
The bath fan is designed to automatically ventilate one bathroom location (2 baths for Duet) matching your needs in creating a comfortable and accommodating environment. An exhaust grille mounts in the ceiling while the fan motor mounts in a remote location away from the living area. The result is a quiet yet powerful combination designed to help protect your home from the damaging effects of humidity. Designed for intermittent or continuous operation to meet ASHRAE Standard 62.2.
Humidity tracking is a demand feature that continuously monitors the %RH. Serenity™ differentiates itself from other bath fan systems by knowing what the normal %RH is at any given time and for any given space. Proper ventilation is then enabled when abnormal humidity conditions are detected. Most other systems have a set %RH that would enable ventilation and then run for a preset period of time. Because Serenity™ knows what normal humidity levels should be prior to detecting high humidity, ventilation will continue until humidity levels are back to within normal limits, protecting your property and ensuring comfort.
Presence detection is a demand feature included in the Serenity™ Series that monitors occupancy of the space. After detecting continuous motion for 1 minute, ventilation will automatically be enabled. Ventilation will remain enabled for the duration the room is occupied and then run for a period of time (adjustable) before turning off.
Continuous ventilation is an operating mode that can also be enabled. Minimum airflow is 20 CFM for local ventilation but is field adjustable to satisfy ASHRAE Standard 62.2 for Whole Building Ventilation.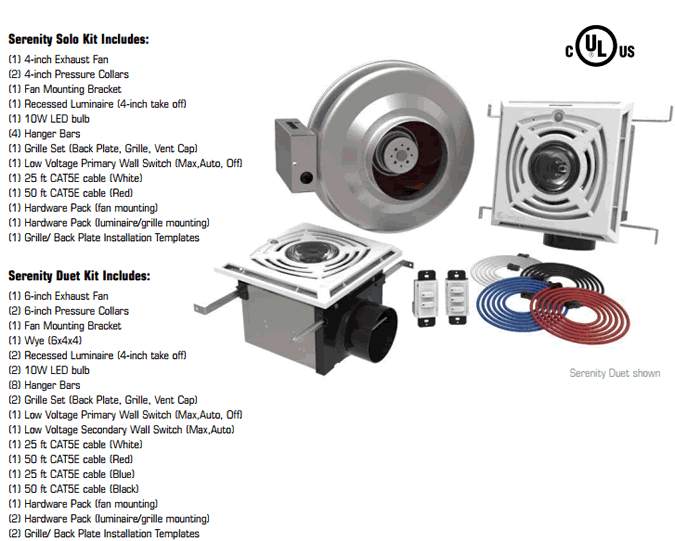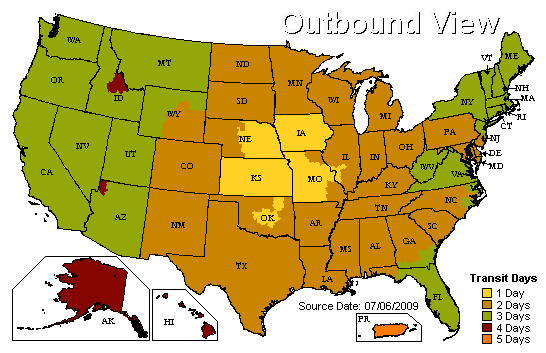 Related Products
Pre-selected bath kits containing FG inline fans and grilles or light grilles.

An in line duct fan, made of an Engineered Thermoplastic Resin. UL listed for outdoor use or in wet locations. Speed controllable. Installs in any orientation.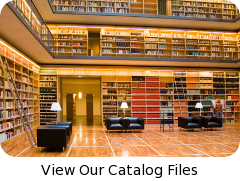 why buy from us?
We're engineers passionate about home ventilation and serious about customer service – so you can count on us for carefully-selected equipment and expert advice to ensure your project is a success from specification to installation.
Your call is answered by qualified people who will gladly discuss your project in detail, advise you professionally and never sell you inappropriate products.