TRUaire 290 Series Fixed Bar Return Air Filter Grilles

TRUaire 290 Series Fixed Bar Return Air Filter Grilles
290 Features :
Fixed horizontal blade air filter grille
Sturdy steel case enframed for a 1" air filter (not included)
Counter-sunk screw holes with 3/4" hexagon-head screws provided
Front fin angle is fixed at 15 deg (some visibility through blades)
Sizes listed below are LIST SIZES -- opening size. A 12x12" LIST SIZE grille frame will slide into a 12x12" drywall opening. The actual outer size of the grille frame is larger.
PLEASE NOTE: LOUVERS RUN ALONG THE WIDTH DIMENSION OF THE GRILLE. GRILLE NOT TO BE USED AS AN ACCESS DOOR.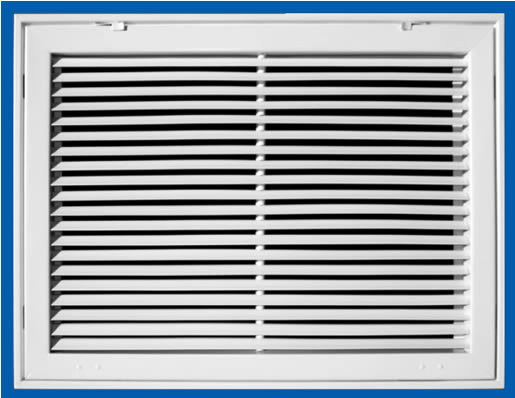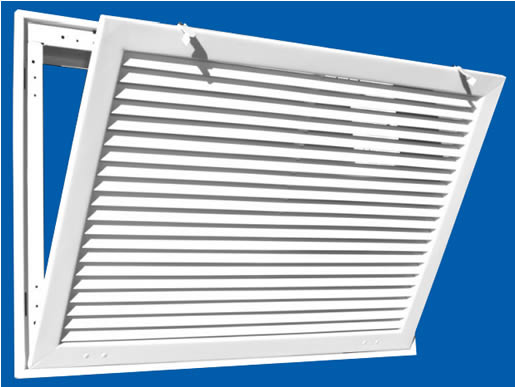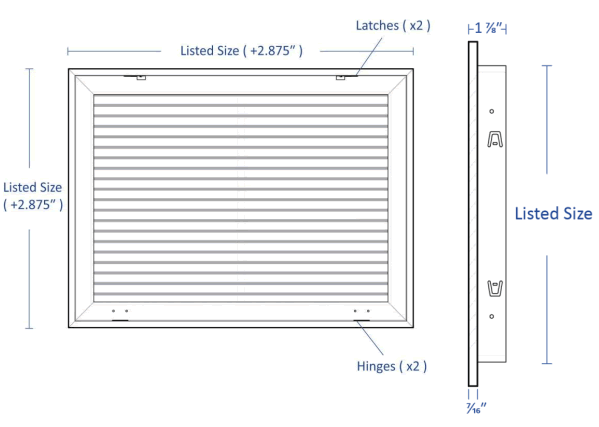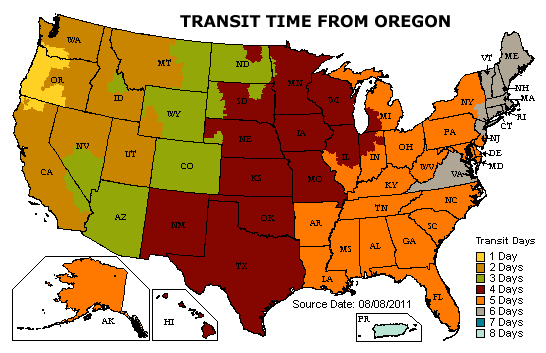 Do you have questions about the products on this page?

Click on the ? image on the left or this link to ask us your questions!
#1
Q: We have a return air grille for the filter of our a/c system that is 33 x 27. The opening without the frame or grille is 30 1/2 x 24 3/4 inches. Which product will fit. Which product works for us. What is the difference between a 190 and a 290?
A: You can try a 30x24 with some fill strips. The 190 is stamped louvered metal. The 290 has extruded fixed bars.

Asked on 2020-09-04 by AG
#2
Q: Please bear with me. Will this fit as a replacement for current one that is 27 7/8 x 17? Mine has 5 vertical grills, is 30 (gulp!) years old and takes a 14 x 25 x 1 filter.
A: The 290 25X14 is the closest size. Outside dimensions are WxH - 27.875 x 16.875 inches. You need to measure the actual opening size (after removing your grille) to make sure its 25x14 inches as that is what this grill requires to slide in.

Asked on 2019-02-03 by Jan
#3
Q: what size filter will the 20 x 30 series 290 fixed bar grille take
A: A standard undercut filter will fit. 20x30 nominal which is typically undercut 1/2 inch so that ends up being a 19.5x29.5 inch filter.

Asked on 2018-05-03 by Terry
#4
Q: I have a 14x14 ceiling application. I assume the vent will be attached to the 2x4 box creating the opening in the dry wall. Does the hinged door open fully so I have access to the pre drilled holes in the vent frame?
A: Yes, it gets screwed to the 2x4 box surrounding the opening. Yes, door opens enough to give you access to the screw holes.

Asked on 2017-10-09 by MJD
#5
Q: Can door be detached and reattached at the hinge?
A: It cannot, the hinges are riveted on to the frame.

Asked on 2014-11-17 by charlie
#6
Q: Can I use this return air grill with a filter in an outdoor closet door where my fresh air supply enters into the house? I live in CA but I am concerned when it rains that the filter could get wet and get moldy.
A: Probably not a good idea to get the filter wet. Paper filters can also loose their structural integrity (fall apart) when wet, if the air velocity is high.

Asked on 2014-10-04 by Joe
#7
Q: Why dont you list the actual filter dimensions you would use for each size listed opening?
A: Truaire recommends a 1/4 inch undercut filter to fit in, which is typical in the filter industry. So for an 18x18 list size grille you will need a 17.75x17.17 inch filter. Thanks.

Asked on 2014-10-04 by Joe
#8
Q: Im trying to decide between a stamped or a fix bar return grille. Cant find anything on the site that explains advantages and disadvantages. Are their differences in air flow? noise levels? sturdiness?
A: The 290 does flow a bit better due to the open area of the foils, they also are a bit more attractive as well.

Asked on 2014-02-21 by Scott
#9
Q: The Return Grill opening in the wall is an Inside Diameter of 24 W x 18 H. What size Filter grill do I need to fit that opening and be large enough to cover the hole on the outside of the wall?
A: We ask for the actual hole size, so you would order a 24x18...there is about 1.5 inches all the way round over the opening size.

Asked on 2013-07-12 by Steve H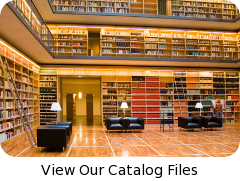 why buy from us?
We're engineers passionate about home ventilation and serious about customer service – so you can count on us for carefully-selected equipment and expert advice to ensure your project is a success from specification to installation.
Your call is answered by qualified people who will gladly discuss your project in detail, advise you professionally and never sell you inappropriate products.