S&P Complete Fan Bath Ventilation Kits

S&P Complete Fan Bath Ventilation Kits
Complete Bath Ventilation Packages starting from the grille (complete with backdraft damper), through the ductwork, high quality inline fan and roof cap. The kits also include an electronic timer. Since you won't hear these fans run (really!) it's nice to have an electronic timer to turn the fan off automatically. You can also choose from a galvanized roof cap or a wall hood.
These kits are based around the high quality inline TD series fans from S&P and matching grilles.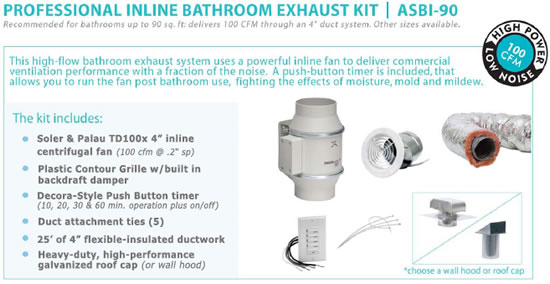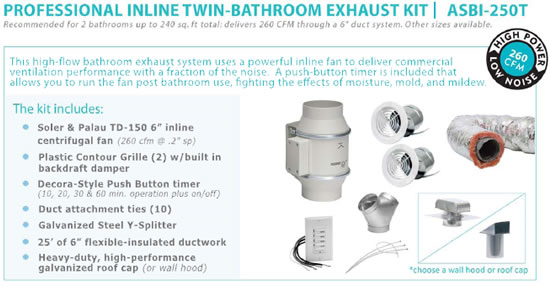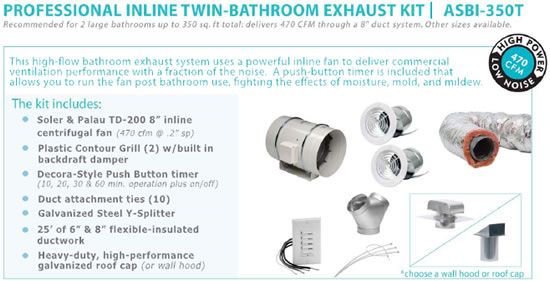 Do you have questions about the products on this page?

Click on the ? image on the left or this link to ask us your questions!
#1
Q: Can I exchange the S&P bath wall vent from galvanized to a stainless wall vent with an insect screen.
A: Yes. There is most likely a cost difference. Call in your order at 877-711-4822 and we can make the adjustments for you. Thanks.

Asked on 2016-09-28 by Michael
#2
Q: do the fan housings and back drafts need to be insulated in cold climates?
A: The backdraft dampers tend to be surrounded by insulation when installed at the ceiling level so that is a non issue. The fan can be wrapped in cold climates to ensure there is no condensation but we do not typically see this done. As long as your run the fan for 20+ minutes after a shower there should be very little moisture left in the airstream to condense on the plastic casing.

Asked on 2014-10-03 by Tom
#3
Q: is the 150 big enough to vent two bathrooms that are 8X 10 and can they be controlled from ether bathroom?
A: That fan would do fine in that instance. You can wire it to run from both baths, but it will pull from both bathrooms when it is running.

Asked on 2013-11-29 by Imperial
#4
Q: i have a 5 by 8 bathroom is the 90 big enough or should i go with the value a pagage?
A: That would be fine for that size bath. We like to go with 1 CFM per square foot as a rule of thumb.

Asked on 2013-07-16 by liam
Related Products
Take Fantech PB kits and add duct, timer, roof cap and clamps for a ready-to-go kit.

Pre-selected bath kits containing FG inline fans and grilles or light grilles.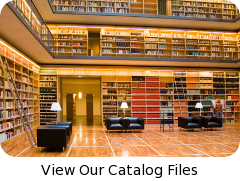 why buy from us?
We're engineers passionate about home ventilation and serious about customer service – so you can count on us for carefully-selected equipment and expert advice to ensure your project is a success from specification to installation.
Your call is answered by qualified people who will gladly discuss your project in detail, advise you professionally and never sell you inappropriate products.