TRUaire 190 Series Stamped Steel Return Air Filter Grilles

TRUaire 190 Series Stamped Steel Return Air Filter Grilles
190 Features :
1/2" louver spaced in dual angular formation for greater strength & max area
Sturdy steel case enframed for a 1" air filter (not included)
Counter-sunk screw holes with 1/4" hexagon-head screws provided
Top hatch and bottom hinge
Finished with white powder coating
Sizes listed below are LIST SIZES -- opening size. A 12x12" LIST SIZE grille frame will slide into a 12x12" drywall opening. The actual outer size of the grille frame is larger.
PLEASE NOTE: LOUVERS RUN ALONG THE WIDTH DIMENSION OF THE GRILLE. GRILLE NOT TO BE USED AS AN ACCESS DOOR.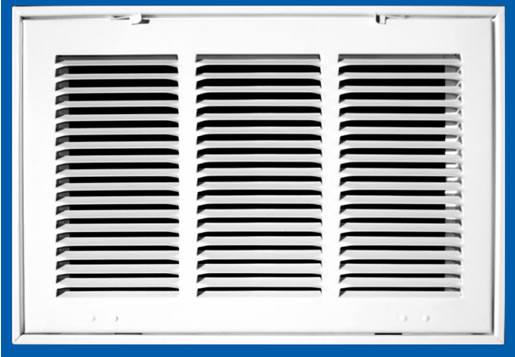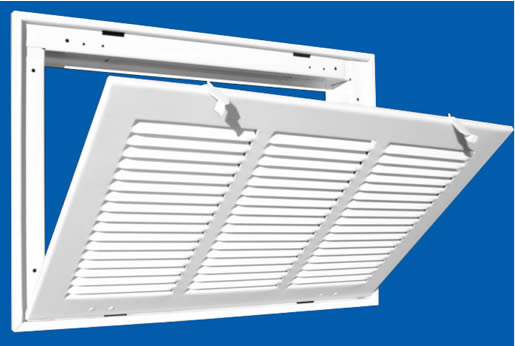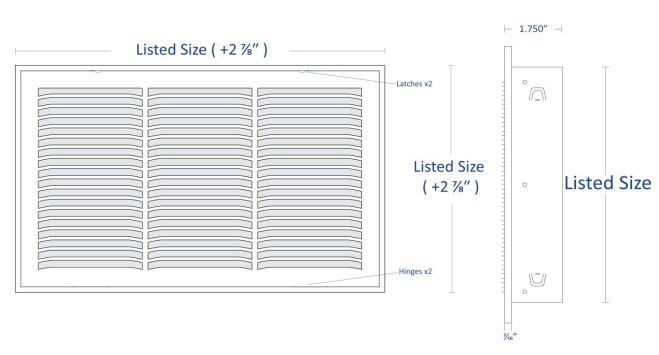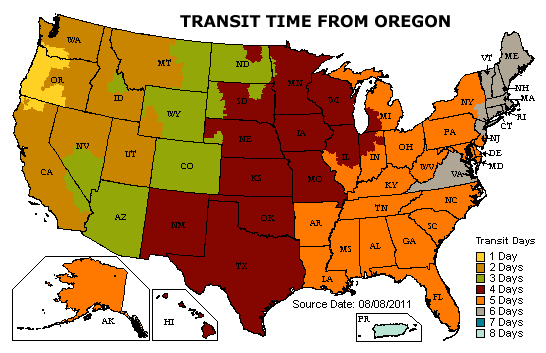 Do you have questions about the products on this page?

Click on the ? image on the left or this link to ask us your questions!
#1
Q: The 30x18 TRUaire 190 Series Stamped Steel Return Air Filter Grille... What size filter will I need to buy?
A: You select a filter that is 1/4 to 1/2 inch undercut. Most filters are undercut by a 1/2 inch in width and height. In your case that would be a 30x18 listed size filter which will actually be around 29.5x17.5 when you measure it.

Asked on 2019-12-10 by Becce
#2
Q: I have a an air filter size of 18x24x1 what size should I get the register in the house to replace the old one?
A: The 190 18X24 will take that size filter, assuming the filter has the standard 1/2 inch undercut. Note the orientation of the louvers.

Asked on 2019-08-10 by Mike
#3
Q: My filter size is 17.5 x 23.5 x 1, what size grille would you recommend? and do they have hinged doors for the filters?
A: There is an 18x24 and a 24x18 grille available (190 24X18). Either one will work just the orientation of the louvers/door would differ between them. Yes, they are hinged.

Asked on 2019-03-31 by Keith
#4
Q: What is the difference between your 190 and 290 series products?
A: 190 is STAMPED metal louvers. The 290 is fixed metal bars. Different look.

Asked on 2015-03-29 by Larry
#5
Q: Is a listed size of 14 X 14 a net 14 X 14 or is the body insert size slightly under?My metal framed opening is closer to a net 13.75 X 13.75
A: These grilles are spot on to list size...a 14x14 is exactly that, no undercut whatsoever.

Asked on 2015-03-04 by San Jose
#6
Q: I am trying to replace a floor furnace grill with a hinged filter grille. The inside dimensions of the cut out wood floor are 11.5 x 29.5. So the inner filter hold fits down into hole and the outter frame/flange would be larger to overlap the wood flooring. Would a 12x30 grille work?
A: These grilles are not for floor use...someone would fall right through.

Asked on 2014-11-19 by Stan
#7
Q: Is the hinged door removable?
A: It is not, the hinges are riveted in place.

Asked on 2014-10-28 by Terry C
#8
Q: I need a 10x10 air filter grill, any suggestions?
A: We can build one in our Dayus line. Look at the DARH-FG.

Asked on 2013-08-11 by Wayne
#9
Q: So our filter size is 12x24.... Would that be the list size that I need to order? The outside of the grille obviously measures larger than that. Thank you
A: Yes, though I would measure the filter to ensure it is undercut by at least 1/4 (most are)

Asked on 2013-08-04 by Jenny
#10
Q: hi, how does the list size compare to size of filter required. I,e. 14x30 list size is what size filter? Also how much to ship to 10504? thanks
A: You select a filter that is 1/4 to 1/2 inch undercut. Most filters are less that stated size so they arent hard to get.

Asked on 2013-07-09 by Jon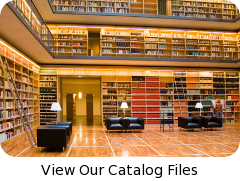 why buy from us?
We're engineers passionate about home ventilation and serious about customer service – so you can count on us for carefully-selected equipment and expert advice to ensure your project is a success from specification to installation.
Your call is answered by qualified people who will gladly discuss your project in detail, advise you professionally and never sell you inappropriate products.