Destratification Fans
Lightweight, sturdy all aluminum construction designed for commercial office, warehouse and greenhouse use. Airflow is 488 to 1509 CFM.
From $650.00

Compact, high velocity destratification ceiling fans recirculate trapped air in high ceiling areas to lower heating costs. 540 CFM high-velocity. 30 watts.
From $405.80

Ceiling fans for circulating air in industrial and commercial applications. Available with 36, 48 and 56 inch blade sweeps.
From $63.40

Ceiling fans for circulating air in commercial applications. 56 inch blade sweep. Chrome or black finish. 4 speed wall control included.
From $88.20

Common uses for this equipment
Disperse air throughout buildings by disrupting the normal thermal stratification that occurs as cold air settles.
Whether used to move warm air down in winter or to eliminate cold pockets of air in the summer, destratification fans equalize the air temperature in the building. Equalizing air temperature can drastically reduce heating and cooling costs and raise the overall comfort levels of the building occupants.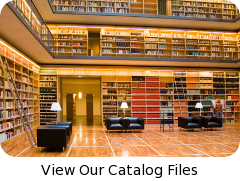 why buy from us?
We're engineers passionate about home ventilation and serious about customer service – so you can count on us for carefully-selected equipment and expert advice to ensure your project is a success from specification to installation.
Your call is answered by qualified people who will gladly discuss your project in detail, advise you professionally and never sell you inappropriate products.