Dwyer Products
Pressure Controllers
3 in 1 instrument possessing a digital display gauge, control relay switches, and a transmitter with current output.

Current Sensors and Switches
These self-powered switches can be hung or tied directly to cables or wires. LED indicators. Both fixed and adjustable set points are available.

Low cost alternative for measuring power and monitoring the operation of motors. 60/70 series provide true RMS outputs on distorted AC waveforms.

Ideal for monitoring fans, pumps, or motors. The current flowing through the corepowers the circuit without an external power supply. Optional 10 Amp relay.

Flow Switches and Meters
Economical flow proving solution. Custom set points. Paddles are adjustable to fit 1" to 8" size pipe.

Paddlewheel flow sensor used to monitor liquid flow rates in pipes from 1-1/2 to 40" with just one size adjustable sensor.

Freeze Protection
Protects coils in air handler systems by preventing frost build up on the coils. Senses the lowest temperature along any 1' section of capillary.

Humidity Transmitters
DUCT MOUNT. Voltage or current humidity transmitter output with a temperature thermistor output. 2% or 3% accuracies.

OUTDOOR MOUNT. Voltage or current humidity transmitter output with a temperature thermistor output. 2% or 3% accuracies.

Stylish and versatile wall mounted transmitter. Optional LCD display indicates the ambient temperature along with the humidity or dew point.

Liquid Level Transmitters
Mechanically actuated floating switch intended to activate electrical components, usually pumps, to start and stop automatically.

Measure the height of liquid above the position in the tank referenced to atmospheric pressure. Consists of a piezoresistive element in a 316 SS housing.

Perfect for ground water wells, lightning protected. Measure the height of liquid above the position in the tank referenced to atmospheric pressure.

Reliable, accurate, non-contact measurement of liquid levels. Unit is FM approved explosion-proof making it ideal for use in hazardous locations.

Pressure Switches
DPDT switch with manual reset. Combines small size with 4% set point repeatability. No power is required to operate the DPDT switch.

For air and non-combustible compatible gases. Set points from 0.07 to 20" w.c. (1.8 to 508 mm). Set point adjustment is easy with range screw.

Designed for pressure, vacuum, and differential pressures. Available with settings from 0.08" w.c. (20 Pa) up to 20" w.c. (5000 Pa).

Wet to wet differential pressure switch. Differential set point ranges are available from 2.5 to 75 psid on increasing DP and 1.0 to 67 psid on decreasing DP.

Pressure sensor tips and accessories. Straight and hooked.

Pressure Transmitters - Gas
Cost-effective, compact transmitters that reduce up front costs as well as expenses over the life of the product.

Versatile transmitter for monitoring pressure and air velocity. Field selectable English or metric ranges, field upgradeable LCD display.

Pressure Transmitters - Liquid
Accurate to ±1% of full scale. Contains a low cost ceramic sensor housed in a rugged NEMA 4X stainless steel body. Ideal for the budget conscious OEM's.

Ideal for OEM's with 1% full scale accuracy sensors. The transmitter is also available in the general purpose stainless steel housing and the cast aluminum conduit housing.

Temperature Sensors
Used to monitor air temperature throughout a building management system or an air handler unit. Flanged duct sensors provide a thermistor or RTD output to the digital controller.

TE-OND can be used to protect against low levels of radiated heat. The TE-RND radiation shield models can be surface or pipe mounted.

Accurately measures the ambient temperature in hotel rooms or offices. Multiple mounting holes allow for mounting to numerous surfaces. Plastic.

Measures the ambient air temperature. By having a flush mount design, the temperature sensor can withstand a wash down. Stainless.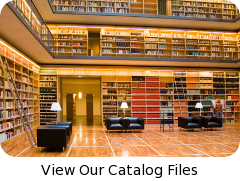 why buy from us?
We're engineers passionate about home ventilation and serious about customer service – so you can count on us for carefully-selected equipment and expert advice to ensure your project is a success from specification to installation.
Your call is answered by qualified people who will gladly discuss your project in detail, advise you professionally and never sell you inappropriate products.