Fantech RSK Backdraft Dampers

Fantech RSK Backdraft Dampers
Backdraft dampers with galvanized steel collar and lightweight aluminum damper blades. Spring loaded for positive closure.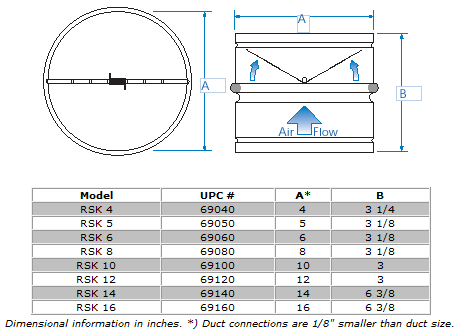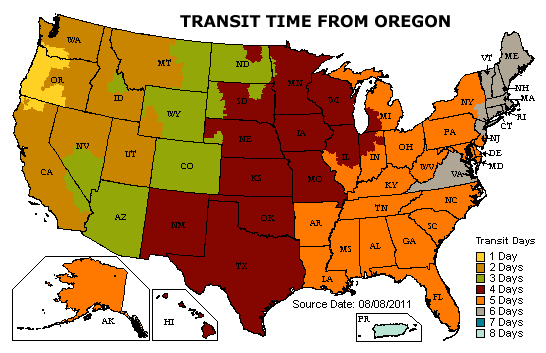 Do you have questions about the products on this page?

Click on the ? image on the left or this link to ask us your questions!
#1
Q: Will this damper reduce kitchen noise for a wall mounted kitchen range hood?
A: The damper will not help with any noise your fan generates. Its strictly there to help prevent backdrafting.

Asked on 2016-09-12 by Seyi
#2
Q: Can spring loaded backdraft dampers be used on clothes dryer vents without causing a fire hazard?
A: Backdraft dampers are not recommended. The central pivot will catch lint.

Asked on 2015-02-23 by CJD
#3
Q: My roof is pitched perhaps 30 degrees. Should I install this at the roof line attached to the starter collar on my roof vent (damper would be at an angle) or completely vertically further down the duct run on top of the mounted fantech fan?
A: They can go most anywhere, but the preferable location is at the roof cap so it stops the air right at the penetration of the envelope.

Asked on 2014-10-25 by California
#4
Q: Where in a bathroom system, with flexible insulated duct, an inline fan and then a roof cap is the best place to install the damper?
A: We like to put them right beneath the roof cap to stop any air intrusion to the building envelope, but anywhere in the duct is fine.

Asked on 2014-04-08 by CMO
#5
Q: Can I put one of these spring loaded back draft dampers in a dryer vent line?
A: It can be done, but it is not recommended unless it can be serviced. Typically the backdraft is handled at the discharge hood.

Asked on 2014-04-04 by David
#6
Q: My existing vent wall cap for my range hood has a damper that flaps with slightest breeze. If I install the Fantech damper do I remove this cap damper or should I replace the wall cap as well?
A: It couldnt hurt to have both dampers...I would try adding a bit of weight to the exterior flap to help it seat a little better as well.

Asked on 2013-11-21 by Skokie, Illinois
#7
Q: Can I mount a backdraft damper horizontally? Also, are these ok for a kitchen exhaust?
A: If you able to have some tilt in the pipe to keep it closed you can, but it is advisable to use them in a vertical orientation. These are just fine for kitchens as well.

Asked on 2013-04-04 by MM
Related Products
Spring loaded backdraft dampers. Steel body construction and aluminum damper blades.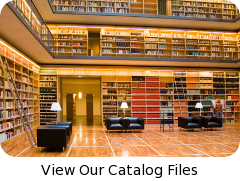 why buy from us?
We're engineers passionate about home ventilation and serious about customer service – so you can count on us for carefully-selected equipment and expert advice to ensure your project is a success from specification to installation.
Your call is answered by qualified people who will gladly discuss your project in detail, advise you professionally and never sell you inappropriate products.