Air Oasis 1000 G3 and 3000 GS Air Purifiers

Air Oasis 1000 G3 and 3000 GS Air Purifiers
Perfect for the home or office, the Air Oasis 1000/3000 G3 are compact and powerful photocatalytic air purifiers that can quietly reduce carbon-based contaminants. You and your loved ones can breathe easier without having to deal with clunky design, constant noise, or expensive air filter replacement.
Low Maintenance, High Performance: This easy-to-use filtration system simply turns on or off: There are no complicated settings to learn, filters to change, or maintenance tasks to perform. An audible alarm will indicate when the AHPCO (advanced hydrated photocatalytic oxidation) cell needs to be replaced (about once every three years). Originally developed by NASA, AHPCO technology has revolutionized the air filtration industry. In many cases, it performs better and more efficiently than a HEPA system, and you won't need to regularly replace expensive filters.
No routine maintenance to perform
Whisper quiet operation
Coverage

: Up to 1000 sq. ft. for 1000G3

Coverage

: Up to 1000 sq. ft. for 3000Gs

3 year limited warranty
Product Name: Air Oasis 1000G3
Product Dimensions: 4″ x 4″ x 14″ (4″ x 4″ x 15.5″ for 3000G3)
Electrical: 12VDC 15 Watts
Cord: 6 foot cord, Meets domestic and international standards.
Airflow: 11 CFM
Ozone Levels: Less than .05 ppm
Positive & Negative ion concentration: 20,000,000/cm³
Coverage: 1000 sq. ft. (3000 sq. ft. for 3000G3)
Materials: Aluminum and polymers
Working Temp: 0°F – 122°F
Warranty: 3 year limited warranty
Country of Origin: Made in the USA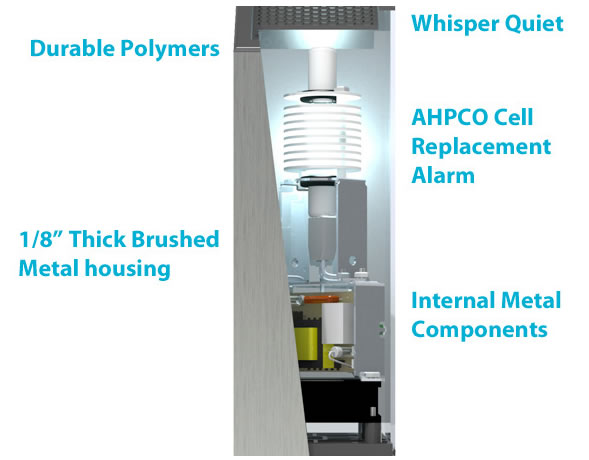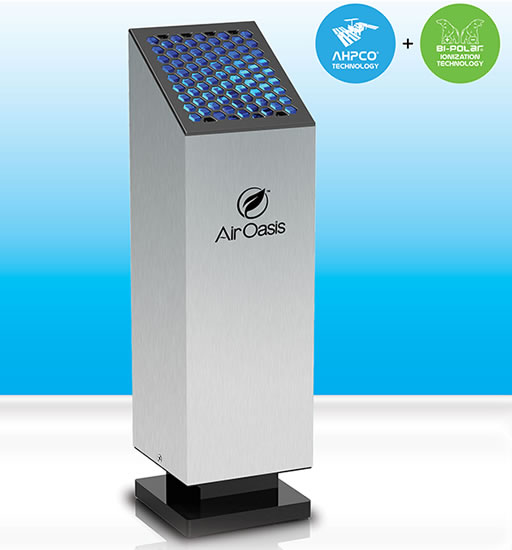 Brochures:
Unboxing Video (youtube.com):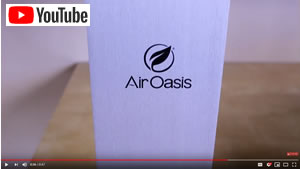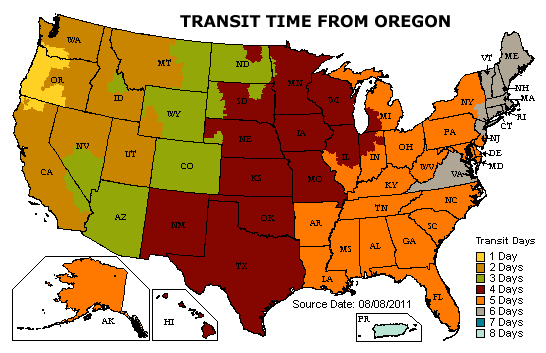 Do you have questions about the products on this page?

Click on the ? image on the left or this link to ask us your questions!
#1
Q: Does this filter out smoke, bird dander and dust- dust mites?
A: It will work well with dust and similar particles but not smoke. You need something like a HEPA with a carbon insert for that: https://www.hvacquick.com/products/residential/Air-Filters/Powered-HEPA-Filters

Asked on 2019-04-20 by J
Related Products
Small air purifier that cleans the air in areas up to 250 square feet. This makes it ideal for vehicles, utility rooms, bedrooms, offices, hotels, RVs, boats, etc.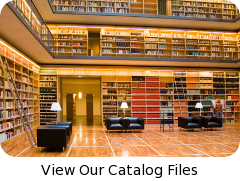 why buy from us?
We're engineers passionate about home ventilation and serious about customer service – so you can count on us for carefully-selected equipment and expert advice to ensure your project is a success from specification to installation.
Your call is answered by qualified people who will gladly discuss your project in detail, advise you professionally and never sell you inappropriate products.